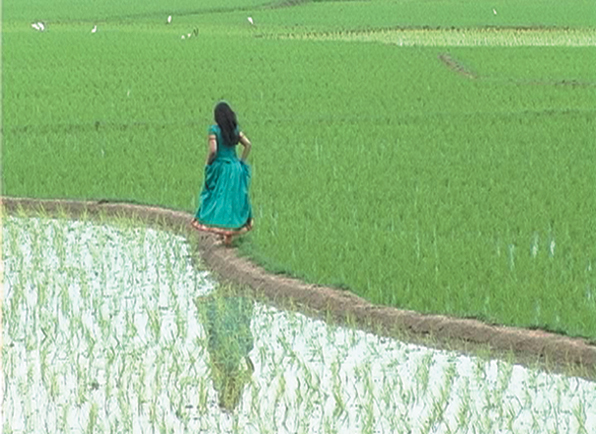 Woman with a Video Camera
India/2005/DV/52min/Music
Directed by Geetha J.
Featuring Jyothirmayee and the women of Kerala
Music: Ajayan Namboodiri.
Camera: Sunny Joseph, Geetha J. Editing: Ajithkumar B.
Production Manager- Fathima E.V.
Executive Producer- Ian McDonald
Producer- Geetha J.
Woman with a Video Camera pushes the boundaries of documentary filmmaking to explore women's reality – both real and reel. It entwines the internal world of the female star in front of the Movie Camera with the everyday life of women taken by a woman with a Video Camera. It provides an objective insight into the lives of ordinary women and a subjective one of the objectified woman. In juxtaposing the real and the surreal, the film also juxtaposes two styles of music, editing and camera work. It eschews dialogue and brings into play a rich and complex score.